Technology Is something I have grown increasingly excited about over the past years, being based in Asia allows me to tap into upcoming markets and utilize the large amount of talent available in the region to develop and build.
Launching in MAY 2018 in open Beta, the first tech project to launch will be OVVY. A digital marketplace for service providers and people who need to connect to them.
Ovvy app
Ovvy was born out of a need for a one stop reliable connective platform in which clients  and merchants  from all industries can access reliable information on who best to connect with to get a task done. The Current market is saturated with millions of people with skills to offer, that are not able to tap into the full potential of their market due to a lack of platforms to showcase their skills effectively.
Increased Exposure
Access an endless stream of potential customers in real time
Payment Security
Ovvy requests clients pay first and the payment is released once the job is completed!
Mobile Booking Platform
Don't waste another minute! Get notified of jobs and bid on them on the go!
Performance Analytics
Detailed Analytics give you insight into your job performance and how to improve!
When people hear the term social media their minds usually head towards Twitter and Facebook, however, there are many platforms out there. Finding the ones where you can connect with your customers is the real key. 
Chow Social's social media service is designed to keep you in total control of your messages across various social media networks, and is based on understanding your own unique business challenges and objectives. As with everything, one size rarely fits all and so our social media service puts the focus clearly on what matters most to your company.
Chow Social
Chow Social is a boutique marketing agency specializing in community management, content creation, and social media marketing for F&B and Lifestyle brands. The brand has about 18 local client base since its launch in 2018.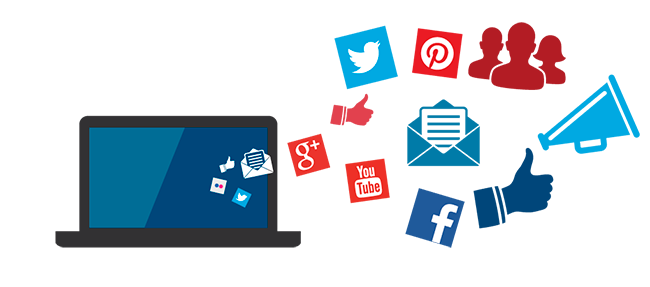 Content Creation
We create content that converts. Every asset aligns with your commercial goals, speaks directly to your audience and builds a conversation around your brand.
Marketing
Reach the people you want with highly-targeted content. Make informed campaign choices based on the best analysis
Design
Combine strategy with story-telling and sleek visual language that command attention
Photography & Video
Build loyalty with tailored content on your audience's favorite platforms.
Founded in 2013, Roquepress has always been the love of digital creations and our devotion to improving people's lives through cutting edge technology and innovation remains unwavering.
Gone are the days when a website was a nice little add-on to a business's profile. Today, it's usually the very first impression a client or customer will have of your business. Does someone mention a restaurant or café? People look up the menu. Does someone mention a store or service business? People look up the opening hours and the products and services available.
Roquepress
Roquepress is a result-driven and technologically advanced web agency which aims at providing the most astonishing services in the fields of website design, web development, and e-commerce.
We aim to build ever-lasting business relations with our clients by delivering exceptional results, increased sales and improve the return on investment (ROI).
Web Design
Offering an affordable solution to your web design needs, without ever compromising on the quality of the service you receive.
Web Development
We specialize in complex functionality to address your growing business needs. When you need to create a truly custom solution you can count on us to be your team.
E-Commerce
Offering well crafted, perfectly optimized, feature e-commerce solutions based in-depth analysis of your competition, your audience and your industry.
Search Engine Optimization
Meta data optimization, schema tags optimization, SEO copywriting, strategic internal linking, outbound links control, all the way up to basic site speed optimization, we got you covered.
you might be interested in
[logoshowcase cat_id="19"]
© 2019 Thomas Beattie.
All Rights Reserved.